We procure dream cars
Rarities and unique specimens
Exclusive automobiles
The name Griesheimer has stood for exclusive automobiles for around 50 years. We have the ability to procure almost any dream car you want. Thanks to our excellent connections all over the world, we've been able to significantly shorten the long waiting periods that are often customary with exclusive carmakers.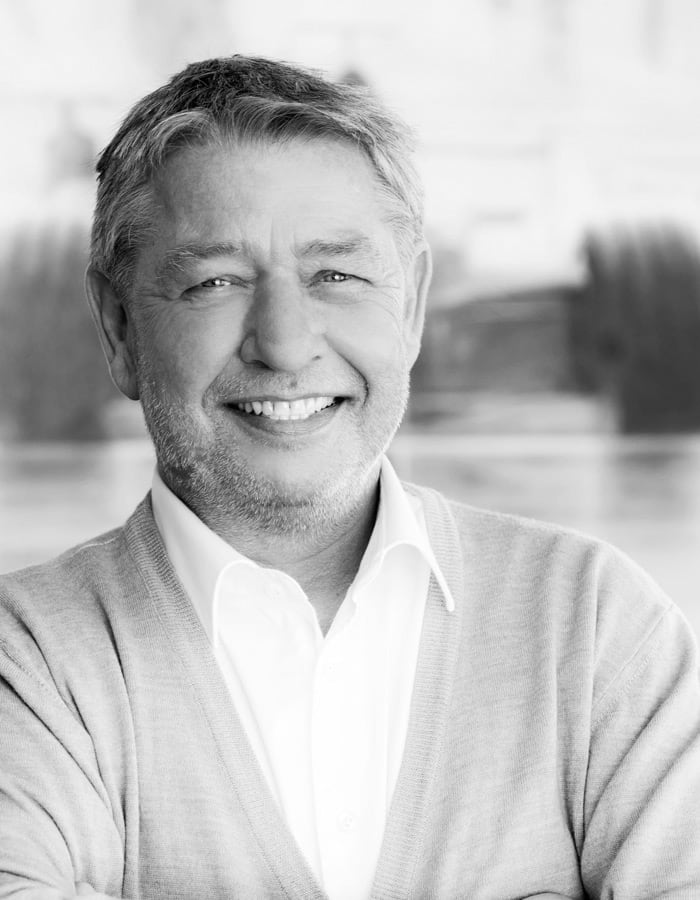 Mr. Voigt, how long have you been a lover of exclusive cars?
Since I was a child. It was a holiday on the French Riviera that first ignited my interest. We took a day trip to Monte Carlo, where I saw all the supercars live. Until then, I'd only known them from the supercars Top Trumps cards.
Do you remember any of these cars in particular?
Yes, as if it were yesterday. At least two Lamborghini Countachs sauntered by us – they were very much in fashion at the start of the 1980s. Then there was an Iso Grifo Can Am, a few Rolls Royces and several Ferraris – 512s, a Daytona, and the highlight of the day: a 250 GTO, of which there are only 36 in the world. Their sale price in 1962 was DM 70,000, and today these cars are each worth over €60 million.
What did this day trigger in you?
I threw away of all my supercar Top Trumps cards when I got back home!
And what else?
An adamant conviction: I wanted to do something with dream cars for a living. And that's exactly what I do now, and have done for over 30 years.
Every successful company has a mission that drives it. What's yours?
Whatever dream cars our customers are looking for, we'll find them. And we'll do everything to ensure customers receive them as quickly as possible. Our excellent connections have enabled us to significantly shorten long delivery times.
So you must have a good network.
Thanks to our superb reputation, a lot of doors are open to us. We maintain contacts and friendships around the world. People know us, value us and are happy to help us. So we quickly get what our customers want.
Who are your customers?
Lovers and connoisseurs of captivating cars. We work for many collectors, for well-known figures from all over the world. But people who value independent advice also simply come to us to look for a unique vehicle that they'll enjoy driving on a day-to-day basis.
Do you also offer customizations and technical and optical tuning?
We provide a complete service – tailored, creative and reliable. From transport and logistics, including customs and approval formalities, to brokering financing and leasing agreements and customizing cars. In short, whatever services customers want, we perform.
Apropos perform, what music do you like to listen to?
The sound of the Miuara SV with a V12. Heavenly!